Spam filtering is done through a tool called Spamassassin. It's available to all accounts, and can be enabled or disabled.
Enabling Spamassassin
Login to the control panel.
Click Spamassassin Setup in the E-mail Manager section.

Click Enable Spamassassin.
Customize settings if necessary (but the defaults should be fine in most cases).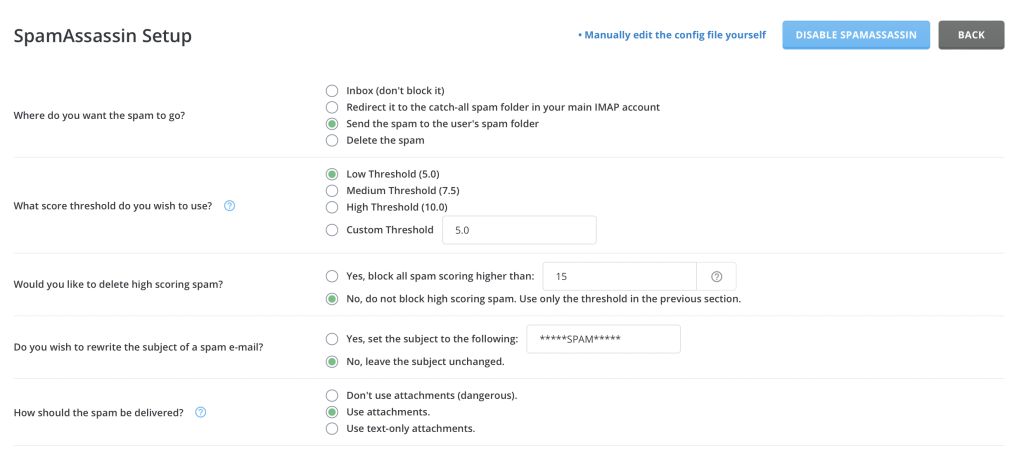 Block or allow email addresses
Sometimes you may find yourself the recipient of a very aggressive spammer or abuser. You can add their email address to the blocklist, forcing their email to always be delivered as spam.
Alternatively, if you have an address that's flagged as spam inadvertently, you can whitelist their address.
These settings are available at the bottom of Spamassassin Setup.